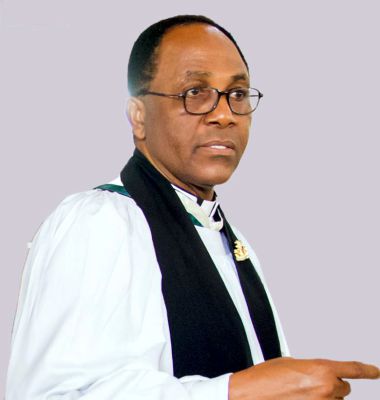 The Venerable Maxwell Kanayochukwu Obiora Anyika
ASSISTING PRIEST
The Venerable Maxwell Kanayochukwu Obiora Anyika was born on 26th June, 1959 at Gboko in Benue State, Nigeria. He hails from Ezinifite, in Aguata Local Government Area of Anambra State.
He has Bachelor of Science degree in Surveying, Geodesy and Photogrammetry from the University of Nigeria, Enugu Campus (1985), Masters degrees in Surveying and Geoinformatics from the University of Lagos, Akoka (2002).
He is a Registered Surveyor with Surveyors Council of Nigeria (SURCON), and a Registered Estate Surveyor and Valuer with Estate Surveyors and Valuers Registration Board of Nigeria (ESVARBON). A member of the Nigerian Institution of Surveyors (MNIS) and Associate Member of the Nigerian Institution of Estate Surveyors and Valuers (ANIVS).
He was licensed a Reader on the 18th September, 1983 in Enugu Diocese, ordained a deacon on 4th December, 2005 in Lagos diocese and ordained a priest on 2nd July, 2006. Preferred a Canon on 2nd May, 2016, and preferred a Venerable on 10th December, 2019.
He was used to plant and nurture the Church of Redemption, Anglican Communion, Lekki where he worked from May, 2006 to September, 2019 as the Vicar.
In All Souls' Church, Lekki, he has an additional responsibility from the Bishop to assist the Vicar of Church of Praise, Lekki in growing the Church.
He is married to Mrs. Ethel Njideka Anyika and they are blessed with two children.