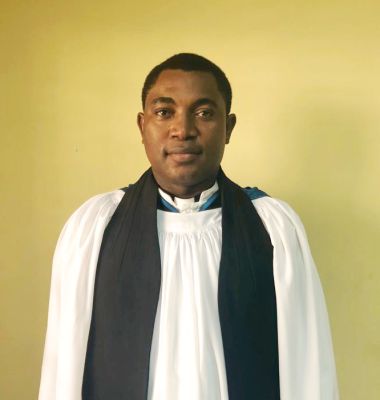 The Rev. Enema Joseph
ASSISTING PRIEST
The Reverend Enema Igba Joseph was born on the 30th June at Ikeja in Ikeja Local Government Area of Lagos State.
He started his Education at the Nigeria Airport Authority Staff School Ikeja for his Primary School First Leaving Certificate; He then proceeded to Akande Dahunsi Memorial High School, Ikoyi for his O levels.
Thereafter, he bagged his Bachelor of Science degree in Psychology from Covenant University, Ota; Diploma in Theology from Trinity Theological College Umuahia. Master of Arts in Ministry (In View), Minnesota Graduate School of Theology, USA.
He was Deaconed in 2013 and Priested in 2014. He served as a Curate at the Church of Pentecost, Ajah from 2016 to 2018. He is presently serving as a Curate at All Souls' Church, Lekki.