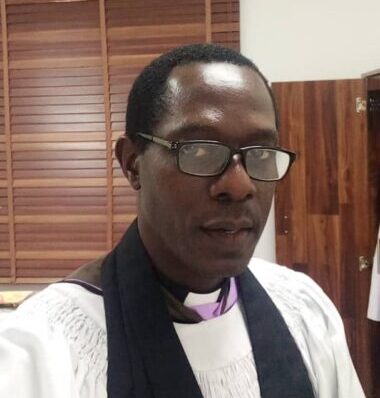 The Rev. Bamidele Olayanju
CURATE
The Revd. Bamidele James Olayanju, curate was born on 6th April 1975 to the family of Rt. Rev Samuel Olayanju & Mrs Elizabeth Olayanju of Omuo-Oke, Ekiti East Local Govt in Ekiti state. He is a graduate of Applied Geology from the Federal University of Technology, Akure. After his youth service at Enugu in 2004, he moved to Port Harcourt to practice his discipline as an Applied Geologist, he worked in some reputable oil servicing companies such as Saipem (ENI group), Intels, Moni Pulo Ltd where he resigned in 2013 and established his private company. He was a contract staff of Total E & P Port Harcourt till he went into the seminary at the Archbishop Vining College of Theology, Akure and became ordained priest in the Church of Nigeria (Anglican Communion). He was ordained a Deacon on the 20th June, 2021 and posted to All Souls' Church, Lekki as a curate.
Educational Background:
B.Tech. Applied Geology, Federal University of Technology, Akure.
Msc. Applied Geology, (in view) University of Science and Technology, Port Harcourt.
Bachelor of Theology, Archbishop Vining College Of Theology, Akure.
VCMP, Victoria College of Music, London.
He is currently:
Chaplain to the Archbishop of Ecclesiastical province of Lagos and Bishop of Lagos Diocese.
Administrative Assistant, Diocese of Lagos Secretariat.
Administrative Assistant, Directorate of Music, Diocese of Lagos.
The Revd. Bamidele James Olayanju is happily married to Mrs. Olayiwola Elizabeth Olayanju (Nee Adetula, Sashere of Owo Kingdom). Mrs. Olayiwola Olayanju is a trained Accountant. Their marriage is blessed with two wonderful boys, Babaleke and Babafemi.